Accurate data and meaningful insights are key to driving a successful travel management programme.
MIDAS-Analytics provides the detail needed to truly understand your company travel, as well as provide the high-level analysis required to make positive, strategic change.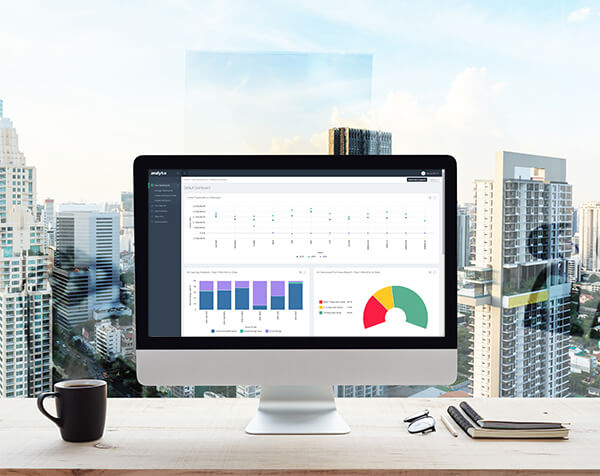 Use data to paint a clearer picture of your travel programme – find out where you're overspending, which policy areas are falling short, and how to save time and money.
MIDAS-Analytics provides a single source of truth for your travel information, making travel programmes less complex and more adaptable for the current climate.
ESSENTIAL & CUSTOMISED REPORTS
Instantly access popular reports such as top suppliers, expenditure by accounts and most common city pairs. Delve deeper with reasons for missed savings, average trip durations and C02 reports in line with sustainability goals.
With enhanced filter criteria, it's easy to build customised reports and schedule in advance, helping to keep you on track with trends and behaviours.
Customised dashboards provide interactive graphs and charts getting you straight to the information you need. Drive policy compliance through identifying common trends and behaviours.
Our expert team will analyse your data and demonstrate how it can be used to deliver savings, opportunities for improvement and key benefits.
Our cloud-based platform enables you to share reports with your team quickly, via a secure link. Multiple recipients can view and explore real-time data without the need for an individual licence or additional software.
Customised export options make it easy to integrate with internal systems. Through regular reviews, our team ensure your data is working better for you.
Get to know your travel programme better and use data to build a more strategic, longer-term approach. MIDAS-Analytics gives you enhanced control; with access to the same data as our travel consultants, we work in partnership with you sharing better visibility and coordination.
Quick access to real-time travel data – cleansed, consistent & accurate information
Understand travel behaviours & identify opportunities for improvement
Build and schedule customised reports for strategic planning & essential tracking
C02 reporting & Travel4Trees integration supports sustainability  goals
Access the same information as your travel agents for improved communications
Cloud reporting enables secure sharing of real-time data without multiple licences
Over 40 popular reports available, as well as ad-hoc requests through the travel team
Interactive dashboards, drill down capability, slice & dice functionality make data meaningful