Being able to access the most competitive travel rates and fares in one central place, saves both time and money.
Booking travel doesn't have to be complex, nor should it require cross checking suppliers, websites or going direct.
MIDAS-Book is a content-rich platform with fully integrated travel policies, so there's no need to book anywhere else.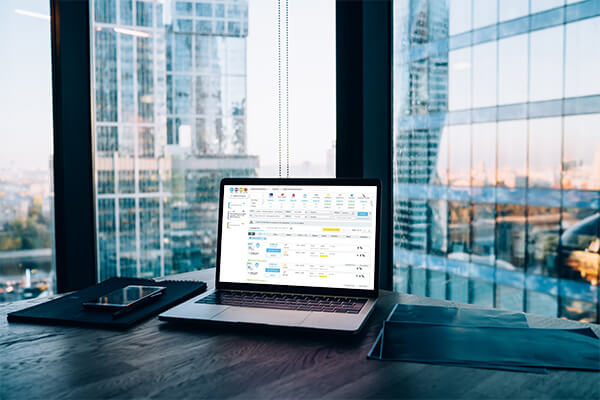 Taking Care of the Journey
PERSONALISED, ENJOYABLE TRAVEL
Booking online helps identify better ways to travel. MIDAS-Book displays a 'joy factor' for each search result indicating comfort, preferences and logistics such as stopover times.
Trips can be selected based on more than just price, ensuring you're taking care of your traveller needs.
Supported by MIDAS-Profiles, our travel team is familiar with individual traveller preferences, saving valuable time when booking and creating truly personal trip experiences. 
ONE TOOL FOR ALL BOOKINGS
Central access to air, rail, hotel and ground transportation from the same platform saves time and prevents leakage.
With integrated travel policies, company rates and negotiated deals, MIDAS-Book provides one location for all your travel bookings.
The platform displays GDS, NDC, leisure and business rates, meaning you have everything you need in the one place.
Localised Accommodation Maps
Hotel search by map makes finding accommodation in any country easy. With pre-populated sites of interest including office locations, nearby hotels and associated amenities, accommodation can be identified and compared in an instant.
Bookers will see company preferred sites first, instilling confidence and saving valuable time.
Automated Booking Prompts
Intelligent searches deliver maximum efficiencies. MIDAS-Book automates background searches to 'fill in the gaps' of a trip – so you see associated options for hotels, rail and ground transportation whilst looking for a flight for example.
Bookers are prompted throughout the online process, reducing travel leakage, improving policy compliance and delivering overall higher levels of duty of care.
Book air, hotel, rail and ground transportation on the go with MIDAS-Mobile. Instant access to everything you need including:
Timeline view of entire trip

Direct c

ontact

with travel team

Inbuild approval function with chat
Offline mode display

With embedded travel policy, your travellers are assured that booking on the mobile app provides the same benefits they're used to, such as negotiated rates and company preferred.
With MIDAS-Book your travellers will feel connected, and comforted with the 24/7/365 support of the travel team.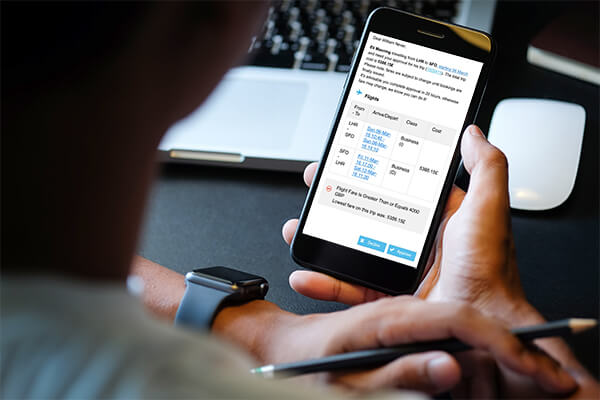 With an integrated approval system, MIDAS-Book can help you achieve your travel programme goals faster. By acting at time of booking, a simple approval system can:
Save time by avoiding complex paper trails

Secure the best fares while availability remains
Provide more transparent audit trail

s

& reporting

Having the right data and ability to take action allows teams to review opportunities for improvement, amend travel programmes to better suit, and eradicate non-compliant behaviour.
Whether the goal is cost control, sustainability or increased efficiencies, MIDAS-Approve can help get you there.
Control your travel spend and reduce travel leakage with our award-winning online booking tool. One tool for all bookings. MIDAS-Book is fully integrated, so your travel can be centrally managed by our dedicated travel team, whether its online or offline.
Book air, hotel & ground transportation in one tool with assigned 'joy factor' for each trip option
Drive compliance with fully  integrated travel policy & multi-level pre-booking approval tool
Accommodation searches display key points of interest including office locations & preferred sites
Save options in Trip Cart and share directly with team for improved efficiency & visibility
Integrated expense management for easy reconciliation & transparent policy
Secure & compliant data management, protecting travellers and company reputation
Benefit from virtual cards through a choice of leading payment providers & flexible terms
Linked to MIDAS Travel technology suite as part of full 360 travel management solution